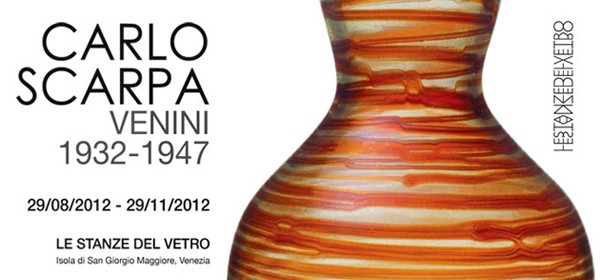 Venice, Rooms for Glass – Aug. 29th / Nov. 29th 2012
"[...] The exhibition Carlo Scarpa. Venini 1932 – 1947 reconstructs Carlo Scarpa's creative development as artistic director of the Venini Glassworks from 1932 to 1947 with a selection of over 300 works. Some works are shown for the first time and many are from major international public and private collections[...]".
Interlinea Srl partecipated to the packing and transport of at least 90 to 100 glass artworks from private collectors including series of glass items called a bollicine (bubbles), a mezza filigrana (half-filigree), and sommersi (overlaid), a puntini (dotted), a fasce (with bands) and rigati (striped).
Many of these artworks had only a limited production because of technical difficulties and of high costs involved such as the works called laccati neri e rossi (black and red lacquered), granulari (granulated) and incisi (incised).
Finally, we can say that for this exhibition our arthandlers packed and transported up to "Le stanze del vetro" ("Rooms for glass")  some of the most wonderful and fragile glass artworks ever made in Venice in the 20th century.