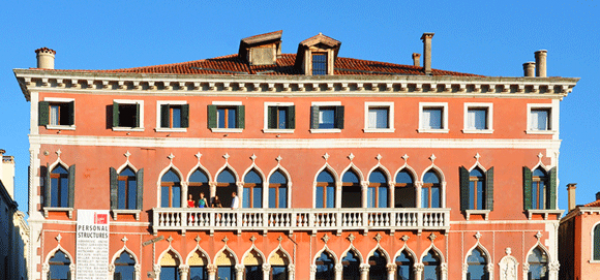 2014 Exhibitions organized and/or hosted by Global Art Affairs Foundation
Palazzo Bembo – Palazzo Mora – Palazzo Michiel – Palazzo Rossini
Venice Architecture Biennale 2014

Our support, our experience, our services are dedicated to your shipments and exhibitions in Venice
Venues are ready to receive starting with April; early bird arrivals and booking allow us to receive your shipment at our warehouse & consolidate it for combined delivery to the requested venue!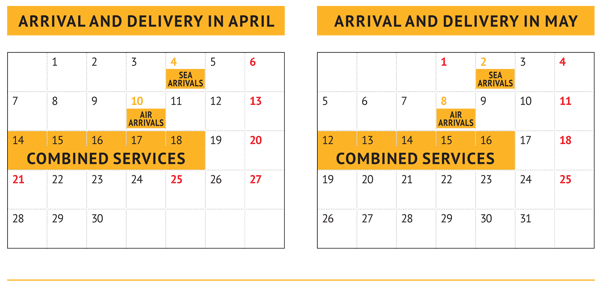 Notice: Italian National holidays: April 21st, April 25th, May 1st.
*Not third party and customs procedure costs – reduction will be confirmed at booking.
Range of available services
Customs and fine arts formalities in all Italian airports and ports;
Storage of your full crates up to delivery date for free;
Specialized arthandlers to move and install your artworks;
Pick up of empty crates and storage into our facility;
Airfreights, ocean freights, road transports services;
Full assistance for your shipments.
Are you ready to ship?
General info for shipping to Italy
Customs procedure: most of shipments are meant to be for temporary import; according to customs procedure and Italian customs laws:
ATA CARNET shipments are faster and cheaper;
If the shipment consists of artworks, fine arts formalities are requested by customs; the document must be arranged by us in advance to have it ready for customs purposes; jpg photos of the artworks are requested to arrange this fine arts document;
TEMPORARY IMPORT: this procedure is longer, more complicated and – by consequence – more expensive; according to Italian laws:
An application for temporary import must be presented to the competent customs office;
Once the temporary admission is approved, customs procedure can start; it means that it must be presented not less than one week before estimated arrival date;
When dealing with temporary import, there are a few documents which must be given to customs: correct and detailed proforma invoice, correct and detailed packing list of ALL items involved including values and photographic documentation (by principle customs can check the pieces are the one indicated and, on return, that the ones which entered the country are the ones to exit the country);
Customs visit must be taken into consideration; of course, our staff is present and supervise the customs visit by carefully opening and handling the content of crates for the officers to check;
If the shipment consists of artworks, fine arts formalities are requested by customs; the document must be arranged by us in advance to have it ready for customs purposes; jpg photos of the artworks are requested to arrange this fine arts document;
According to laws, customs duties must be guaranteed as it follows:
- 10% on CIF value for artworks;
- 22% on CIF value for remaining objects/items;
Customs guaranteed is arranged by our INTERLINEA SRL liability bond and, of couse, the cost is connected to the value we guarantee;
The whole procedure can take up to 4-5 working days – subject to delays due to customs.
Air shipments
If you are shipping by air, freights are meant to reach Venice VCE airport directly; this makes you save money and time.
If your shipment arrives in Milan Malpensa MXP airport, keep into consideration that:
There is a road transport (approx. 300 kms) to reach Venice;
If shipment is under ATA CARNET, customs can be cleared already in Malpensa airport;
If shipment is for Temporary Import, customs must be arranged in the competent customs of destination (Venice); it means that a transit customs procedure must be arranged to reach Venice customs (and this is of course an additional cost) and the T-1 customs guarantee must be issued; once in Venice, the customs procedure mentioned above can be started.
Sea Freight shipments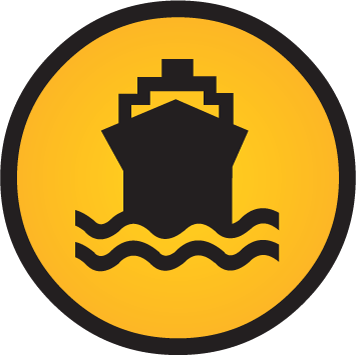 If you are shipping by sea/ocean, freights are meant to reach Venice port directly; arrival in another Italian ports is of course possible but consider that inland haulage can cause delays and extra costs. Keep into consideration that vessel arrival can be subject to delays.- Full containers (20' – 40' – 40'HQ boxes) are cleared by themselves and we can directly arrange for customs, releasing formalities and all connected procedures with the sea company involved;
- LCL shipment (groupage container shipments) are subject to a different routing: they are taken to the company agent's hub in Italy – usually in the Milan area; it's this agent that is entrusted for unloading, unstaffing and transit customs clearance; the transport to Venice is at 99% arranged by this agent and there is no way to do differently;  their costs are usually not very cheap. Main problem: these shipments are often subject to serious delays.
Road freight arrivals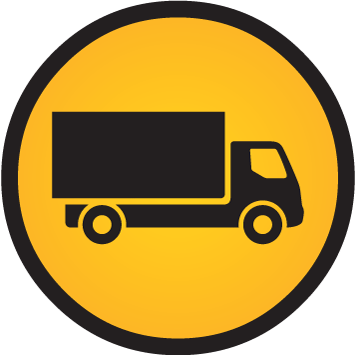 If you are shipping your freight by truck, we can of course receive if at our warehouse: full unloading assistance by mechanical tools and our staff, storage up to delivery date are available.
Our services and assistance
INTERLINEA SRL can provide you with the necessary assistance during all formalities, from the airport/port of arrival to the venue and from the venue to the airport/port of destination; if you need assistance by an agent in your origin country do not hesitate to contact us: our worldwide net of fine arts partners can be helpful.