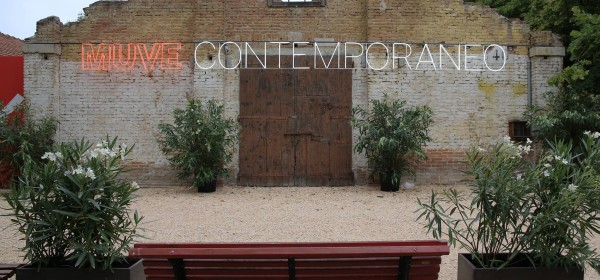 Sculptures from The Ca' Pesaro – Galleria Internazionale d'Arte Moderna Collection.
Artists: Domenico Trentacoste, Constantin Meunier, Joseph Bernard, Napoleone Martinuzzi, Michael Noble, Giacomo Manzù, Emilio Greco, Libero Andreotti, Agenore Fabbri, Arnaldo Pomodoro, Alberto Viani, Lorenzo Guerrini, Aldo Calò, Arman.
Within the framework of the MUVE Contemporaneo program of the Fondazione Musei Civici Venezia, Interlinea Srl has played a leading role in the creation of the exhibition Gruppo di Famiglia – Un'installazione di sculture della collezione di Ca' Pesaro.
The uniqueness of the project is the exhibition's venue – Forte Marghera. With buildings dating back to the Napoleonic period and the biggest former military fort in the area, Forte Marghera is now a large public space that brings together the cultural activities of the city of Venice.
Gruppo di Famiglia is the first event to use exhibit in the newly restored pavilion which, as a brand new venue, has raised special interest.
Apart from arranging shipment of the collection and setting up the exhibition, Interlinea has also been involved in the restoration, renovation and development of the pavilion's outdoor area.
From the original design plans to the actual landscaping work, Interlinea has been involved in eve-ry stage of the execution of the project which has given back to the community a space long abandoned with close attention paid to the social value of Interlinea's work at Forte Marghera.
Info: www.visitmuve.it